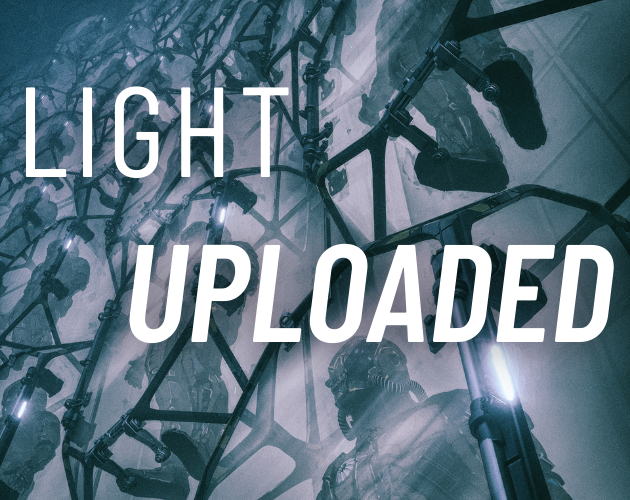 LIGHT: Uploaded
YOUR SPIRIT LIVES ON IN AN ENGINE OF WAR
The most striking residents of the Lighthouse are no longer Human. They are machines, their origins lost to history and their memories even hazier than other Beacons. Their bodies speak to purposes as warriors, but why and to what end? Where did they come from? Who made them? The Lighthouse has taken them in and in exchange they fight to defend those they once were. They are Eidolons.
LIGHT: Uploaded is a fan-created module for Spencer Campbell's rules-lite sci-fi RPG LIGHT. It introduces several new concepts to LIGHT:
A new playable species - the mechanical, undying Eidolons.
Traits, abilities that can be used before or during a Strike unique to each species.
Tags, a form of skills that each character gains by choosing a unique set of Origins, Memories, and Beliefs. Tags can provide a bonus die on any action they apply to. As characters grow and change, these tags can be altered to reflect that growth.
Mastaba, the Rimed Forge, a briefly-described location which can be added to your game and visited or fleshed out at the GM's discretion.
LIGHT: Awakening was created for the #LightJam in December, 2020.
Purchase
In order to download this module you must purchase it at or above the minimum price of $1 USD. You will get access to the following files:
LIGHT_ Uploaded v1.pdf
416 kB
Community Copies
Support this module at or above a special price point to receive something exclusive.
Community Copy
Each copy of LIGHT: Uploaded that you buy helps someone else get a free copy of the game if their budget doesn't enable them to pay the listed price. If you're unable to budget for a copy of LIGHT: Uploaded priced as listed, please claim one of these free copies for the community.