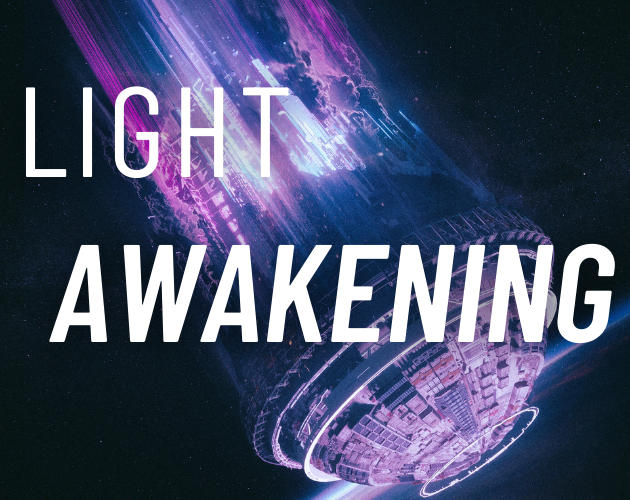 LIGHT: Awakening
WALK THE PATH OF LIGHT & SHADOW

Not all residents of the Lighthouse are Human - some are beings formed from Light and Dark, created from a horrific interstellar rift. Many remain in their new home within the Shoal of Dreams, but some have come to the Lighthouse to offer aid. A few have even received the Light and become Beacons. These strange beings do not all worship the Light and do not all shun the Dark. They are Penumbral.
LIGHT: Awakening is a fan-created module for Spencer Campbell's rules-lite sci-fi RPG LIGHT. It introduces several new concepts to LIGHT:
A new playable species - the ethereal, mysterious Penumbral.
Traits, abilities that can be used before or during a Strike unique to each species.
Tags, a form of skills that each character gains by choosing a unique set of Origins, Memories, and Beliefs. Tags can provide a bonus die on any action they apply to. As characters grow and change, these tags can be altered to reflect that growth.
The Shoal of Dreams, a briefly-described location which can be added to your game and visited or fleshed out at the GM's discretion.
LIGHT: Awakening was created for the #LightJam in December, 2020.
Purchase
In order to download this module you must purchase it at or above the minimum price of $1 USD. You will get access to the following files:
LIGHT_ Awakening v1.pdf
388 kB
Community Copies
Support this module at or above a special price point to receive something exclusive.
Community Copy
Each copy of LIGHT: Awakening that you buy helps someone else get a free copy of the game if their budget doesn't enable them to pay the listed price. If you're unable to budget for a copy of LIGHT: Awakening priced as listed, please claim one of these free copies for the community.