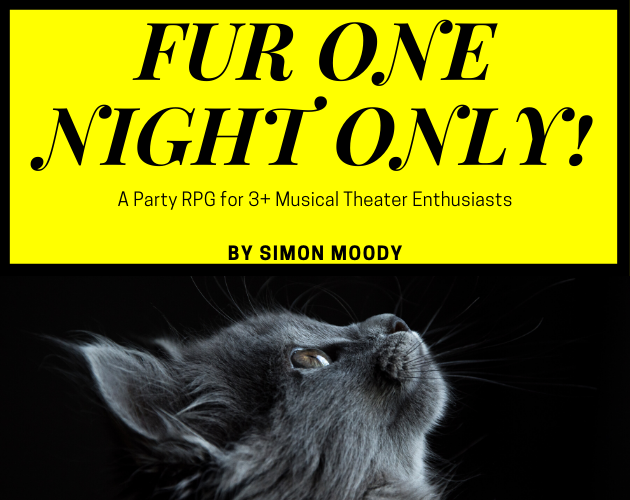 Fur One Night Only! - Playbill Edition
v1 Playbill Edition Release!
---
After some discussions and workshopping, Fur One Night Only! is finally in a position I'm ready to call finished! This edition formats the text into a printable zine, so it should be easy to read on devices and screens while folding into a booklet when printed. You'll have to set your printer to Booklet printing to make it work, but it's my hope that this setup will let you have the rules on hand in a form that works best for you.
As to what's changed - I cleaned up some language, tightened rules explanations, added in a Quick Reference sheet at the end, and wrote an example of play. I hope all of these edits make the game easy to read and understand. Please enjoy!
Files
Fur One Night Only! PLAYBILL EDITION v1.0.pdf
285 kB
Jun 07, 2020
Get Fur One Night Only! - Playbill Edition