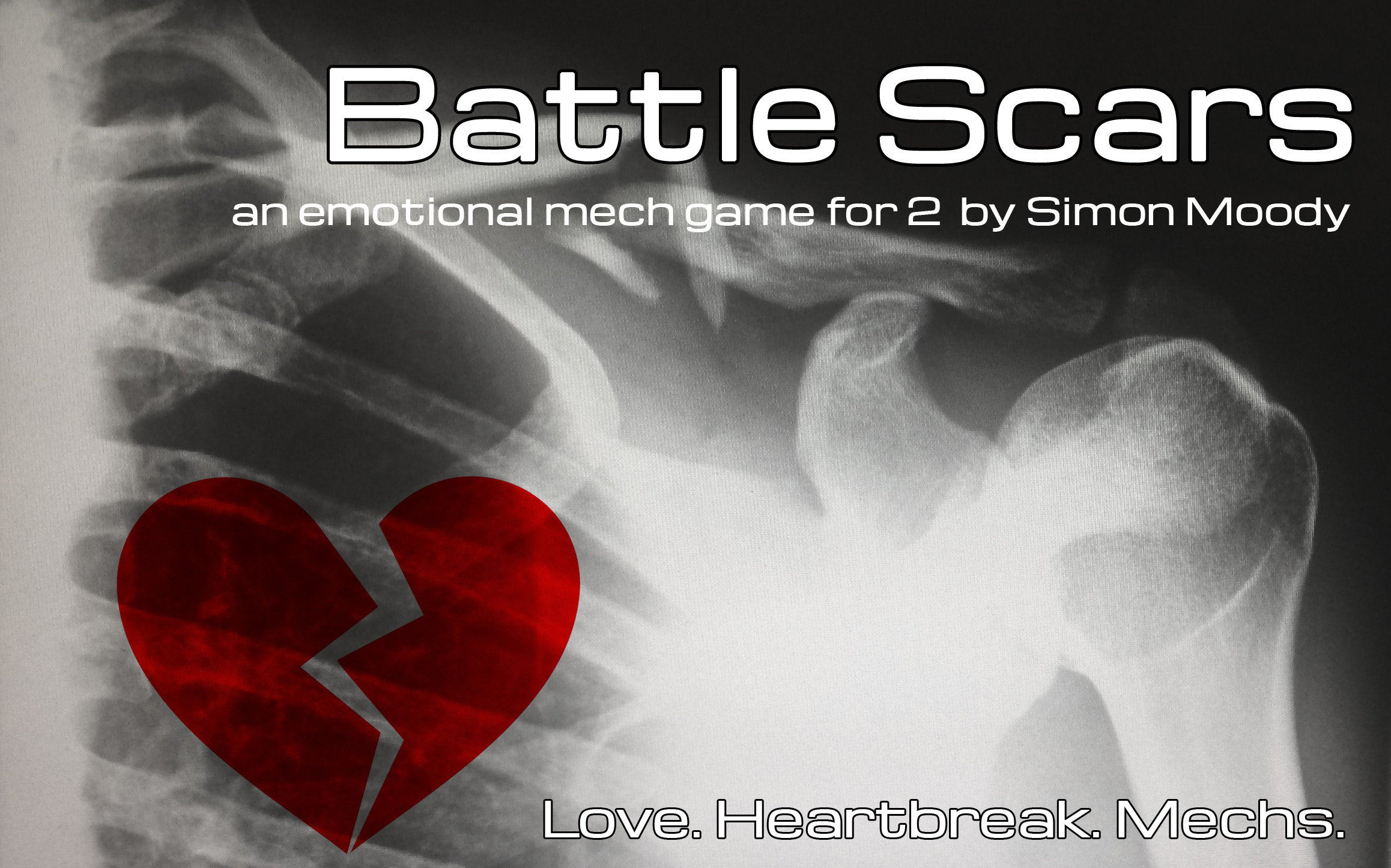 Battle Scars
A two-player RPG about love, heartbreak, and mechs. Tell the story of two mech pilots who fall in love, change each other, and then break up by trying to destroy each others' mechs.
Together you'll play out moments in time from these two pilots' relationship. You'll use the answers to draw pictures of your mechs on index cards. During the climactic duel with your partner, you'll destroy each others mechs by ripping those cards in half. Whether you destroy each other or walk away, you'll always have your Battle Scars.
This game was created based on inspiration for the 2019 Emotional Mecha Jam (#sadmechjam) but was not an official submission.
Download
Click download now to get access to the following files:
Battle Scars v1.0.pdf
68 kB