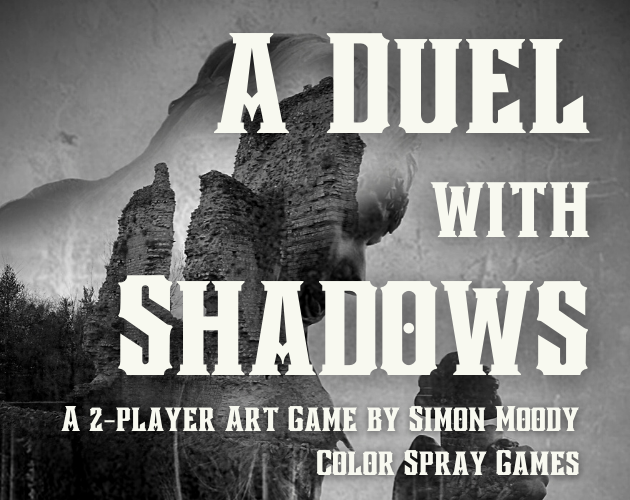 A Duel with Shadows
A downloadable work of art
Get this work of art and 9 more for $30.00 USD
View bundle
A Duel with Shadows is a game about finally acknowledging one's own anxiety and depression, fighting against it, and perhaps one day accepting it and learning to live with it.
Two players become either an accursed Hero struggling against their inner shadows or the foul Shade that dwells within them, feeding on the fears in the far corners of the Hero's mind. The game focuses on one of their many duels. Players take turns bidding and rolling dice, then narrating outcomes and asking each other questions, until their opponent is defeated or they yield.
The game was conceived of, written, and laid out in a 24-hour sprint for the Art is Ego Jam in November 2020. It is a work of personal artistic expression that reflects the state of the artist's thoughts at time of creation. It has not been playtested, but it can still be played. It is the artist's hope that it speaks to you in some way.

CONTENT WARNING: this game deals with serious topics like anxiety, depression, self-deprecation, feelings of hopelessness, self-doubt, and other mental health issues. It is not meant to be a trauma simulator, nor is it intended to be used to induce or chase after bleed, nor is it an excuse to be cruel to your play partner on purpose. If you do play the game and find yourself becoming overwhelmed at any point, a handbrake is built into the game but do not hesitate to use any other signal or phrase to stop play. Use any and all safety tools that work for you and your play partner as you experience the game together: bit.ly/ttrpgsafetytoolkit.

Purchase
Get this work of art and 9 more for $30.00 USD
View bundle
In order to download this work of art you must purchase it at or above the minimum price of $2.50 USD. You will get access to the following files:
A Duel with Shadows 11.28.20.pdf
3 MB
Community Copies
Support this work of art at or above a special price point to receive something exclusive.
Community Copy
Each copy of A Duel with Shadows that you buy helps someone else get a free copy of the game if their budget doesn't enable them to pay the listed price. If you're unable to budget for a copy of A Duel with Shadows priced as listed, please claim one of these free copies for the community.